For upcoming shows please visit us on all social media channels.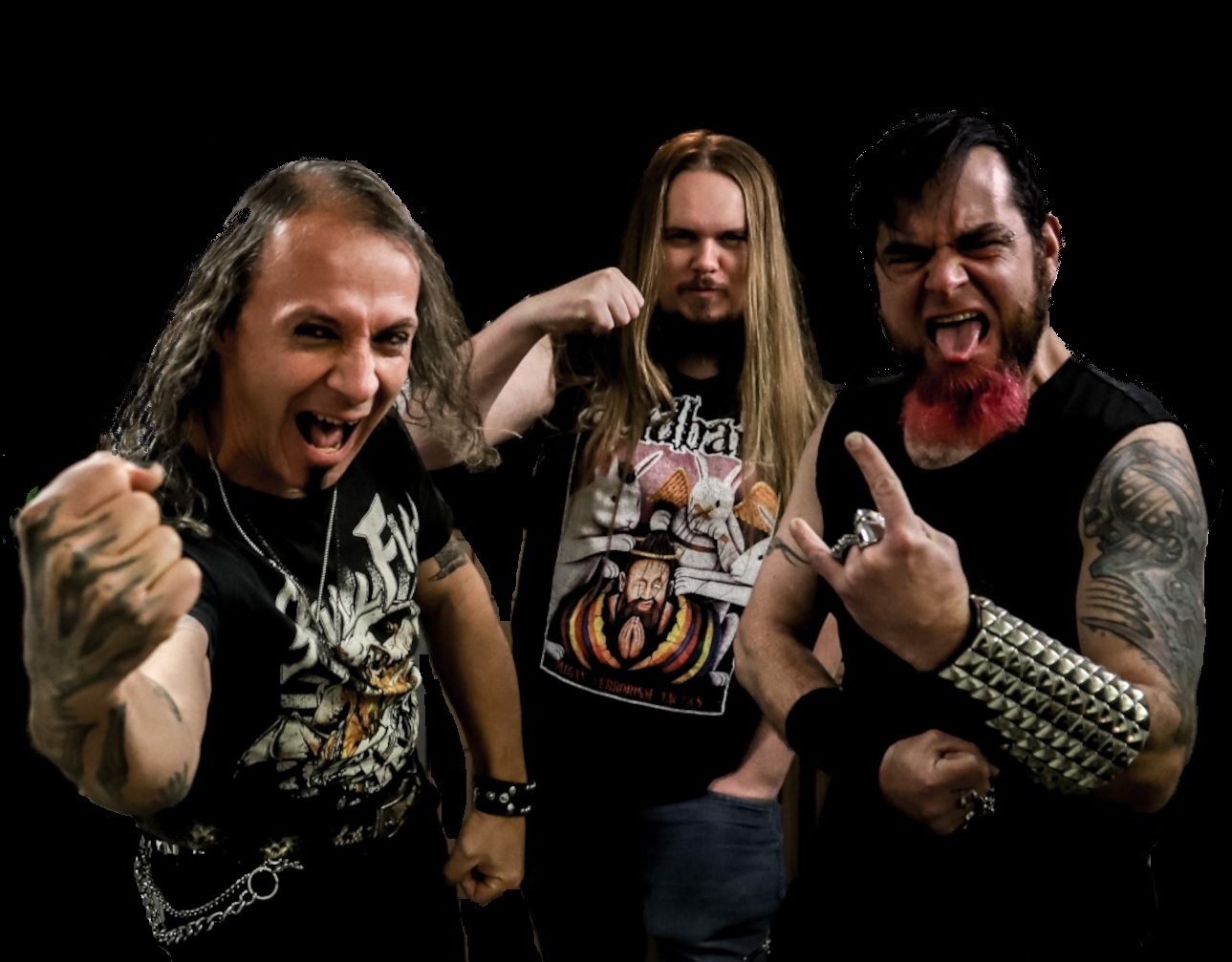 INFO / English Version below
Teeth Of Lamb ist die Band um Gitarrist und Frontmann Wolf J. ( Ex-Striker-GER). Im Oktober 2016 ursprünglich als Thrash Metal Instrumental Projekt gegründet, fanden sich an den Drums Clause Mc Hegan und Wolfman Black am Bass. Schnell war jedoch klar, das es nicht bei reinen Instrumentals bleiben sollte und Wolf J. übernahm zusätzlich die Vocals. Der Sound von Teeth Of Lamb ist ein Mix aus modernem Speed und melodischem Thrash Metal mit gelegentlichen Death Metal Anleihen, kombiniert mit Gitarrenakrobatik der klassischen Metalart, genialem Drumming und aggressiven Vocals. Das im Juni 2017 veröffentlichte Demo "Termination World" fand bereits Erwähnung im Demo-Check des Deaf Forever Magazins. Als zweiter Gitarrist stieß Pete Glesga Ende 2017 zur Band. Im Januar 2018 erscheint die selbstbetitelte 4-Track EP und die Band startet ihre Live Präsenz, u.a. beim Metal Night Vol.II Festival und Metal Franconia Festival. Teeth of Lamb wird im April ´18 als Newcomer auf Metal Only Radio und Wacken Radio präsentiert. Weitere Auftritte als Support Act folgen. Mit dem Song "Speed Or Die" von der 2018er EP ist Teeth Of Lamb auf verschiedenen Samplern vertreten, darunter Madhouse Promotion und Kernkraftritter Records. Auch auf dem Blattturbo Sampler konnte mit dem Song "Don´t Stay With Me" ein Slot gesichert werden. Im Oktober 2018 verlässt Mr. Wolfman Black die Band. Mr. Piepsi Panic nimmt den Platz an der Bassgitarre ein. Weitere Shows zusammen mit Prypjat, Hämatom und am Metal United Festival folgen. Ende 2019 beginnen die Aufnahmen zum ersten Longplayer der 2020 bei KKR Records erscheint. Bereits im Januar 2020 wird die Single "Onewaytrip To Hell" veröffentlicht, welche auch auf dem Sampler des Legacy Magazins zu hören ist. Noch während der Aufnahmen werden die zweite Gitarre mit Daniel Feuerer und das Drumkit mit Ramy Ali neu besetzt. Alle für 2020 gebuchten Konzerte im In- und Ausland werden pandemiebedingt verschoben. Im August 2020 erscheint die zweite Single "I Am Your Religion" aus dem mit "Soul Gutter" betiteltem Album welches im Oktober 2020 als CD und in limitierter Vinylversion erscheint. Aus zeitlichen Gründen verl&aumlsst Ramy Anfang 2022 die Band. Neuer Mann an den Drums ist Chris Herdegen. Auch neu an der zweiten Gitarre ist Martin Jänke. aktuelles Lineup: Chris - Drums Piepsi Panic - Bass Guitar Wolf J. - Voc & Guitar Martin - Guitar
AUDIO / VIDEO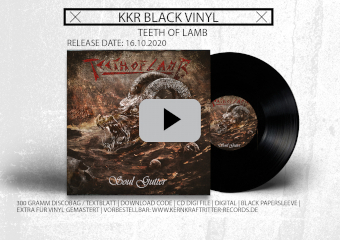 AIRPLAY/VORSTELLLUNG/INTERVIEWS
Metal Only Radio
Wacken Radio
Metal Crash Radio
The Pain Fucktory
The Underverse Records Show
Metal Public Radio
Moshpit Hannover
Unsigned Not Unheard
and many more

WEBLINKS
FACEBOOK
BAND-PAGE
RECORD LABEL
BANDCAMP
YOUTUBE-KANAL
BANDLISTE.DE
RELEASES
2017 Demo Termination World 2017
2018 EP Teeth Of Lamb 2018
2018 LP/CD Soul Gutter 10/2020
KONTAKT / BOOKING
info@teethoflamb.com
01728137374
English Version
Teeth of Lamb was founded in 2016 by ex-Striker-GER guitar player Wolf J. Initially the idea was a kind of Thrash Metal instrumental project. The members were quickly found in Claus Mc Hegan on drums and Wolfman Black on base guitar. Soon it became obvious that lyrics would fit properly to the songs and Wolf J. took over the vocals as well as the guitars. TOL´s sound is a mix of modern speed and melodic thrash metal, occasional death excursions and all that combined with classical guitar acrobatics, awesome drumming and aggressive vocals. In June ´17 the demo "Termination World" was released which was already mentioned in the Deaf Forever magazine. Also, Mr. Pete Glesga on the second sixstring joined the band. The selfetiteled 4-track EP came up in January 2018 and Teeth Of Lamb started playing live at e.g. Metal Night Vol.II Festival and Metal Franconia Festival. In April 2018 Teeth Of Lamb is presented as newcomer on Metal Only Radio and also Wacken Radio. More Live shows have been played, e.g. as support of Jaded Heart. With the song "Speed Or Die", taken from the 2018th EP, Teeth Of Lamb gets hold of a slot on several samplers. In October 2018 Mr. Wolfman Black left the band. Mr. Piepsi Panic came on board and even more shows, among others together with Prypjat and Hämatom, are done. With the fading 2019 the recordings for the in 2020 upcoming longplayer released by KKR records got started. The prerelease-single "Onewaytrip To Hell" has been brought to the world in January 2020 and is also part of the legendary Legacy Magazine sampler. In March 2020, short before recordings crossed the finish-line, guitar is cast new by Daniel Feuerer and drums by Ramy Ali. Due to Corona pandemia all shows scheduled for 2020 have been postponed. "I Am Your Religion" from the "Soul Gutter" titled album appears in August 2020. The Album comes as CD and limited Vinyl version in October 2020. In 2022 Ramy leaves the band for reasons of time. Chris fills his part as new drummer. Also new on the second guitar is Martin Jänke.
---
&copy Teeth Of Lamb 2023 Impessum